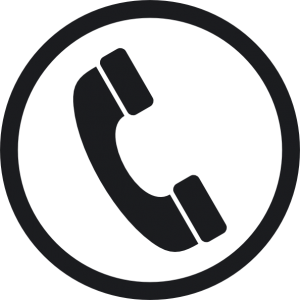 970.242.1436    

OPEN: 8:00am – 5:00pm
About Sorter Construction
Founded by Bill and Lois Sorter, Sorter Construction has been in business in the Grand Junction area for 63 years. We average 20-30 projects per year around the valley, depending on the size of the job. We are one of the oldest, family-owned construction businesses in Western Colorado, and we are truly dedicated to staying local to the area. Sorter Construction provides jobs for over 30 Grand Junction residents. Sorter Construction is able to provide almost all of the necessary workload in house.  We subcontract with other local companies to handle the concrete and asphalt work.
Our Values As A Company
At Sorter Construction we believe in quality and honesty in all of our projects.  Our longevity shows integrity in all of our work. Sorter Construction is unique in our high quality of work, and we specialize in an enormous variety of projects. If a community member calls our office looking for a "half a pickup full of dirt" or help with their irrigation, we will help with what we can, whether that be getting them the dirt they need, helping them haul the dirt, or just offering advice and direction. At Sorter Construction, we are big enough to handle projects that are over $1 million in scope as well.  Sorter Construction is Community minded from the smallest to biggest earthwork projects.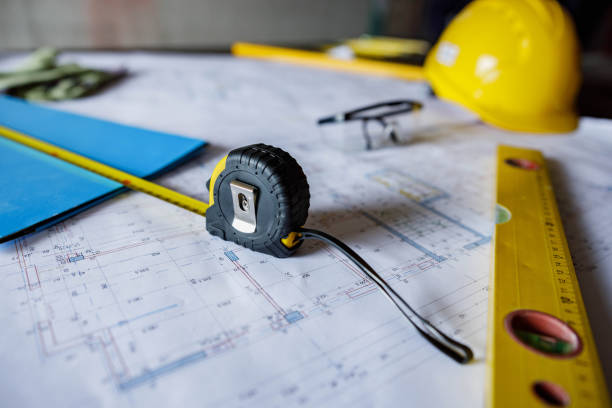 Sorter Construction
Grand Junction's Earthworks Specialists
For over 63 years, Sorter Construction has been Grand Junction's Earthworks Specialists. Earthworks are engineering works created through the moving or processing of parts of the earth's surface involving quantities of soil or unformed rock. The earth may be moved to another location and formed into a desired shape for a purpose.  Sorter handles various earthworks, including Topsoil Excavation, Earth and Rock Excavation, Muck Excavation, to Stripping, Roadway, Drainage and Structure, Bridge, Channel, Footing, and Underground Excavation. Our on site technology includes our heavy machinery, lasers, and manual labor. Our average project completion time is between nine and twelve months, but every project is different. Contact us today for a custom quote.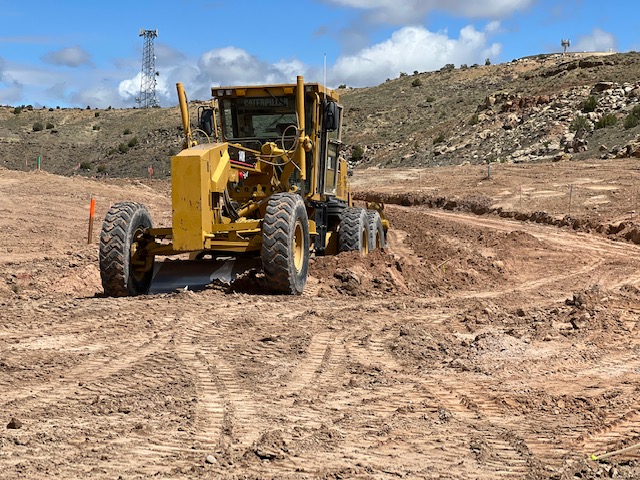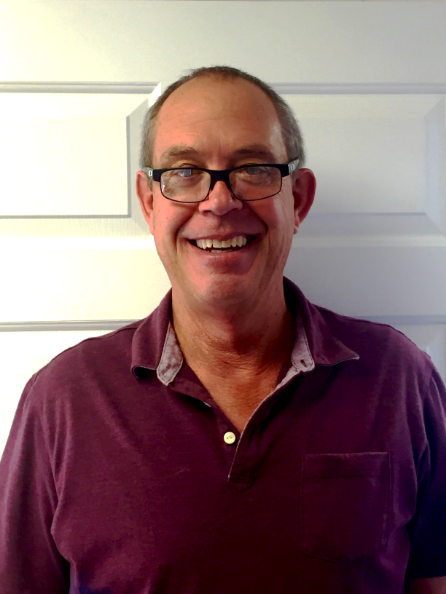 Working along side his parents, William "Bill" Ogle has been with Sorter for over 40 years. He became the president of Sorter Construction 30 years ago, and enjoys successfully running a family business.  Through countless projects, Bill has been able to shape the Grand Valley's infrastructure.  He is proud to be a local business that focuses on local work.  Born and raised in Grand Junction, Bill prides himself in being a Western Colorado native.  Bill has been married to his wife, Janell, for over 37 years, and together they have four children, 3 grandchildren, and two more on the way.  He is actively involved in his community, and enjoys supporting the Mesa County Fair, local 4-H programs, Boy Scouts of America, and other charities in town.  When he is not at work, Bill enjoys time at his cabin, hunting, serving in his church, and driving around town in his 1949 Silver Streak Pontiac.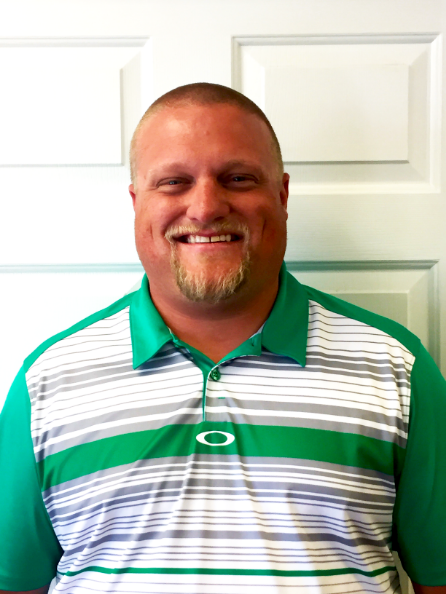 Jesse has been with Sorter Construction for over 7 years, and has over ten years of project  management experience in the Grand Valley.  Jesse is responsible for estimating and bidding all work alongside Bill, as well as managing projects from material procurement to coordinating subcontractors and owner relations.  Jesse is from Idaho Springs, and moved to the valley for college in 2003.  He currently resides in Delta with his wife, Beth, and their two daughters. Jesse spends his spare time coaching youth soccer.  He also enjoys camping, water skiing, snow skiing spending time with his family, and cheering on the Denver Broncos.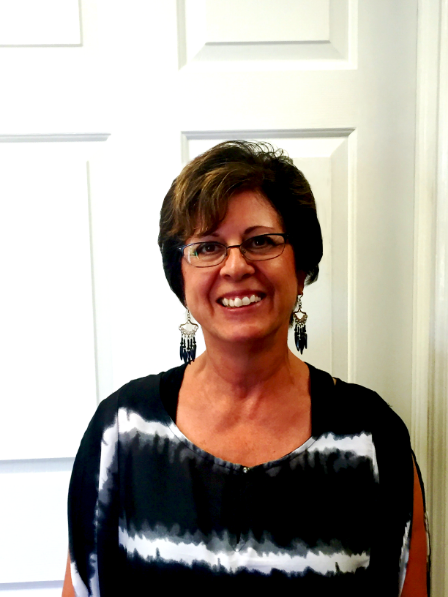 Diana has been with Sorter Construction for over 15 years.  She handles all of our accounting, (AR and AP), bookkeeping, and payroll.  She keeps our office functioning.  She is originally from the San Luis Valley and moved to Western Colorado over 25 years ago. She is a proud mother of two children and five grandsons. Diana enjoys gardening, scrapbooking, hiking, and spending time with her husband of 16 years, Russell. Diana is also a part time massage therapist in her own studio, and volunteers at the St Mary's pavilion each month, providing massages to cancer patients and their families.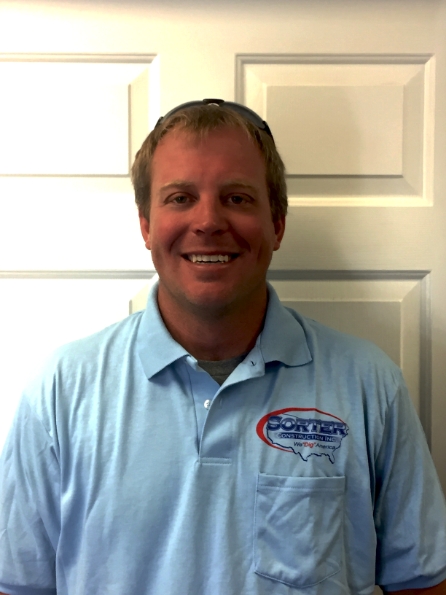 Tyler has been with Sorter Construction in some capacity since he was a baby. As the son of William, Tyler has been involved with Sorter as long as he can remember, from starring in our commercials as a little boy, to now efficiently running many projects. Tyler manages his projects from start to finish, following the schedule, budget, and keeping all safety standards.  Tyler has been married to his wife Alex for 4 years, and they are expecting their first child next year. In his spare time, Tyler loves to work on all kinds of projects, including refinishing boats and building custom guns. He enjoys hunting, fishing, and the occasional episode of "Jeopardy".
Why You Should Choose Sorter Construction
We are locally owned, and have been a stable business in Grand Junction for over 60 years. We have a long term core of employees, and extreme confidence in our abilities, and our integrity. We always stick to schedule, and are always willing to work together with every client on potential change orders/budget changes/advice.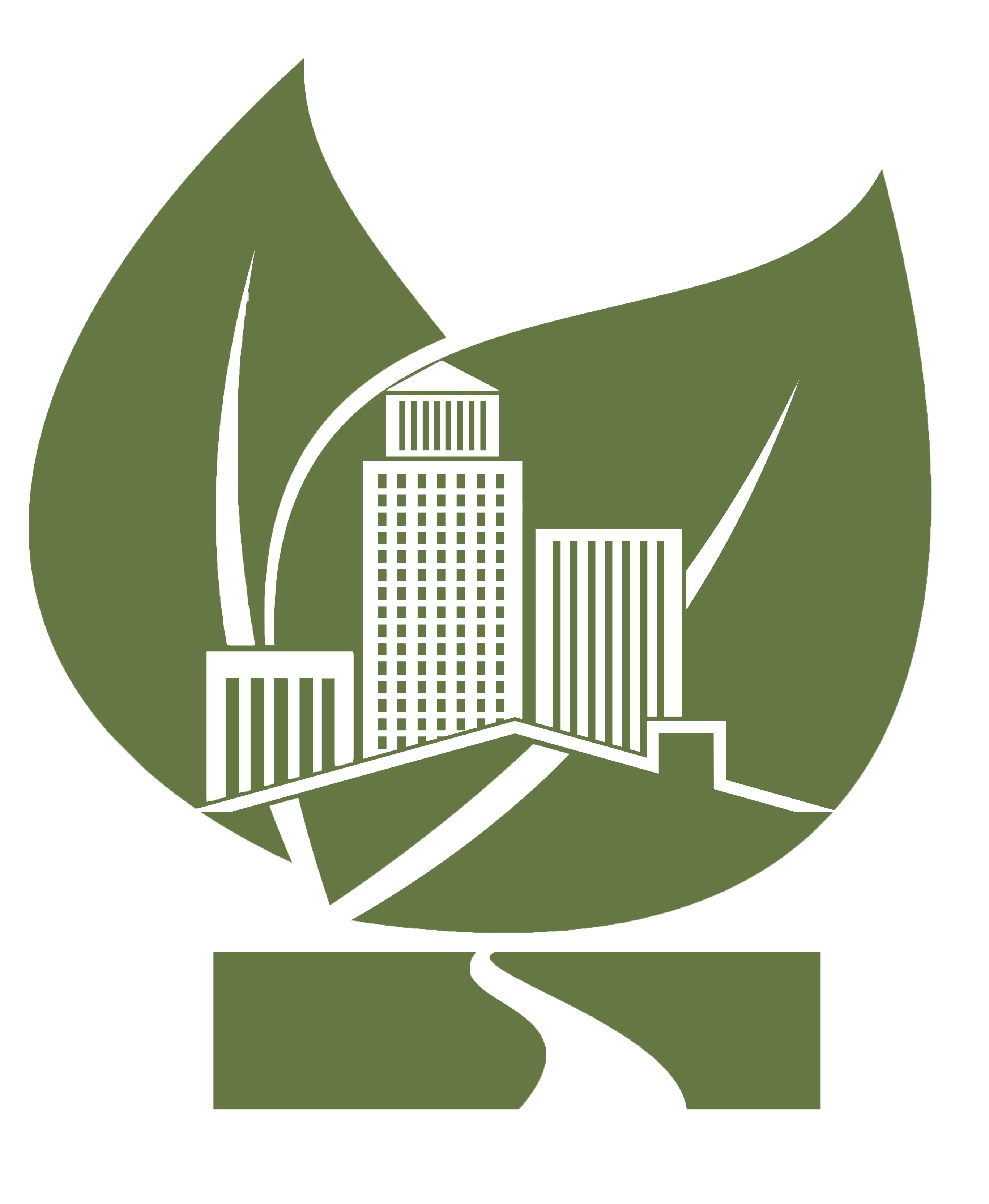 Sorter Construction Practices Green Business
Sorter Construction recycles as many asphalt or concrete products as we can. We do our very best to avoid taking materials to the landfill, as often as absolutely possible. In addition, we try and create our own compost to blend with our soils in our efforts to keep our business practices at Sorter Construction as green as we possibly can.